The Delta-Q charger is installed as standard equipment. It is found on the following vehicles: MVP, Payloader, Stockchaser, Expediter, Chariot, Utilatruck, Legacy Eagle, Scout, Summit Utility, and Summit Utilitruck. All 24, 36, and 48 volt models.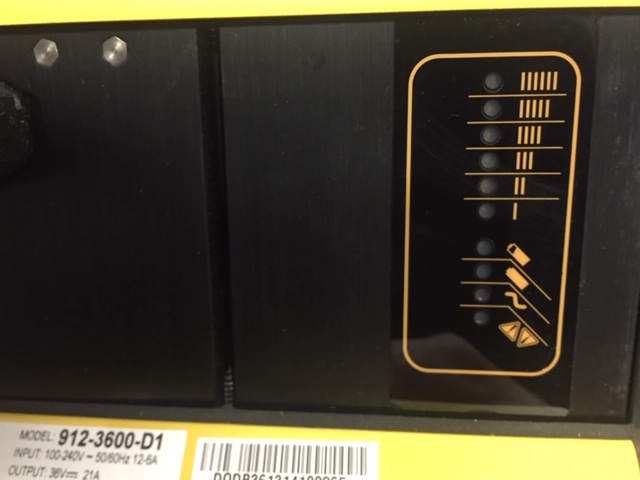 A remote LED Display mimics the charge indicating LED on the charger. Installed on vehicles manufactured January of 2005 through September of 2011, a non-LED version of the charger, will only have the charge indicator on the charger itself.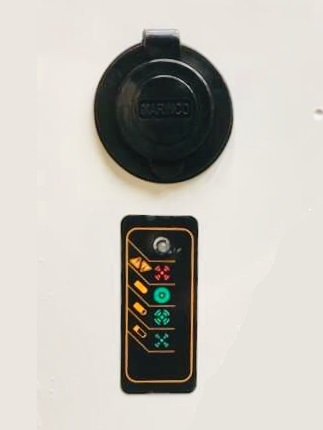 LED display vehicles were manufactured September of 2011 to current. The LED charger will have the charge indicator on the exterior of the vehicle along with an indicator on the charger itself.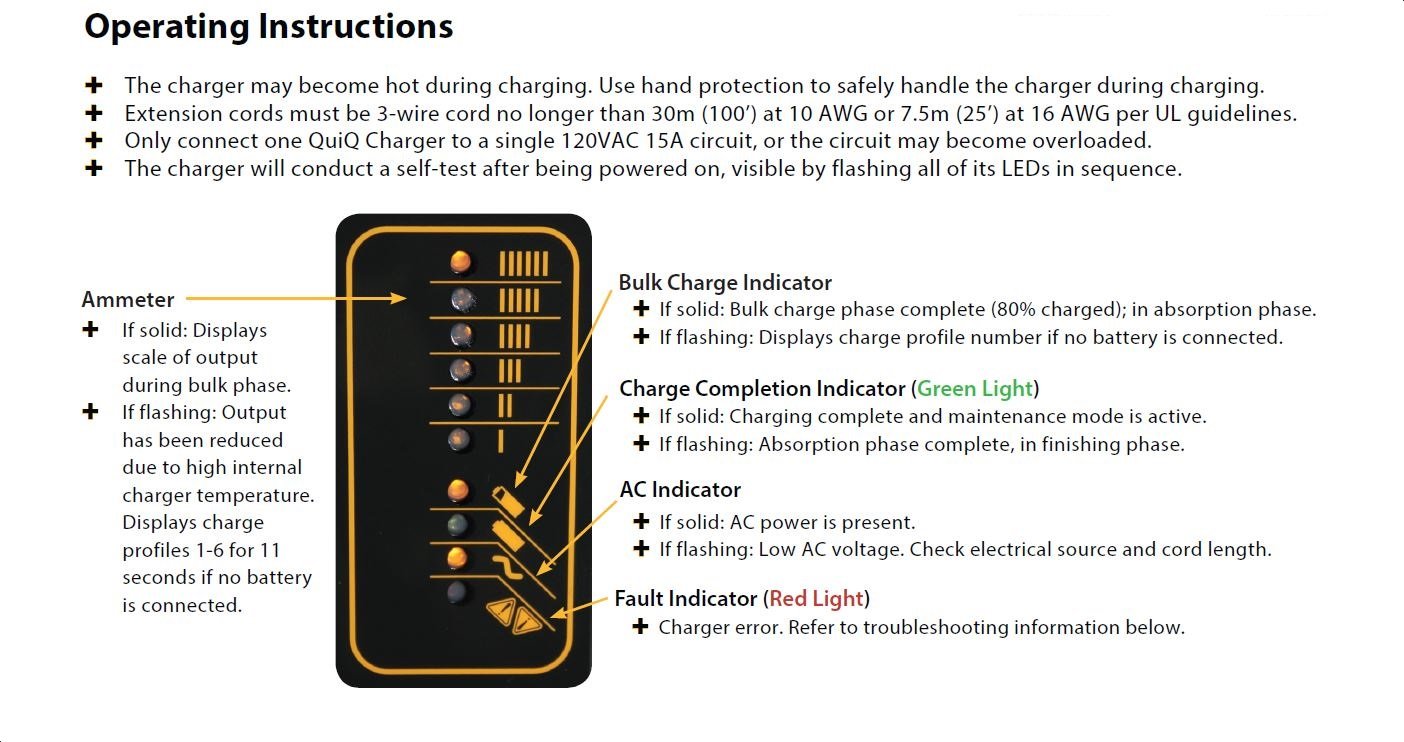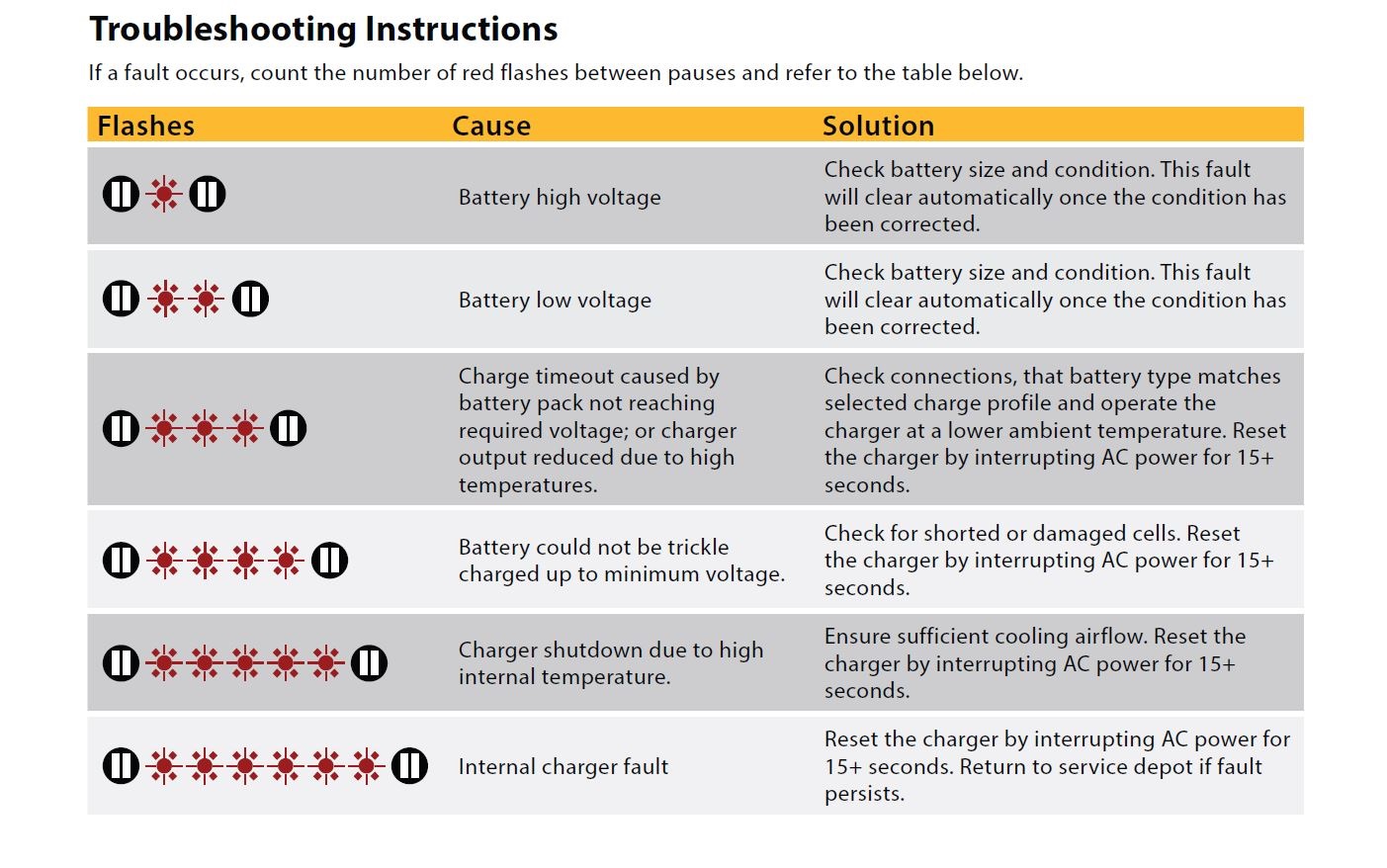 Maintenance Instructions
1.Do not expose charger to high pressure water spray when cleaning vehicle.
2.The enclosure of the charger meets IP66 standard, making it dust-tight and protected against powerful water jets. The AC connection is rated to IP20 standard, which is not protected against water. Protect the AC connection if used in wet or dusty environments.
3.If the detachable input power supply cord set is damaged, replace with a cord that is appropriate for your region: